MAILPOST guarantees 99% of ALL its customers' promotional material to be delivered*
* unless it is disclosed and returned to the advertiser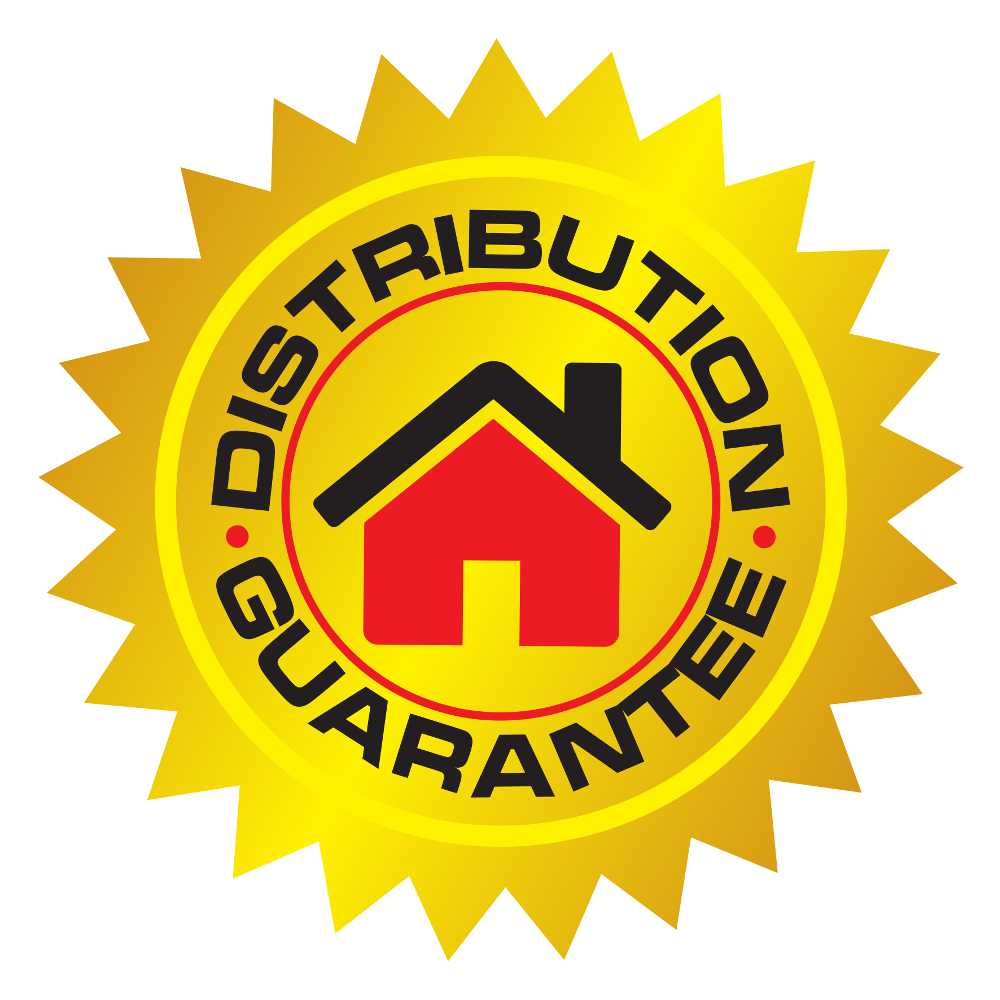 What happens if MailPost fails to deliver the material as guaranteed?
If for some reason 99% of the printed material assigned for delivery is not delivered within a delivery pocket by our Postie, then MailPost will reimburse the print and distribution cost for that pocket or at its discretion, reprint and re-distribute that material at no additional costs to the customer within the effected pocket(s).
How can MailPost make such a bold guarantee?
Firstly, there is a practical reason why we can confidently make this guarantee. MailPost uses Owner-Operators who are independant business people and who have acquired the rights to distribute in a mailpost pocket of approximately 1000 homes. Naturally any independant business person has a vested interest in ensuring that their business is looked after and it grows in value.
Secondly, the Owner-Operator takes full ownership for the distribution of the material in its designated pockets. He or she is contractually obliged to deliver the material personally into each and every available letterbox. The use of an employee for distribution work is prohibited by MailPost, unless it is supervised in-field. The supervision must be in-field with the employee walking the beat and the Owner-Operator able to sight and verify that the employee has walked the beat and has been GPS tracked.
Finally, every Owner-Operator is equipped with a Global Positioning System (GPS) device which tracks the individual's route while he or she is walking along each street. If an off-sider is walking on the other side of the street, he or she is required to carry a separate GPS device.
Why does MailPost need such a guarantee?
This is an essential part of the MailPost business success. It differentiates the MailPost business from that of its competitors.
Is distribution to all letterboxes?
Unfortunately it is not always possible to deliver into every single letterbox in every MailPost Zone. Some of these letterboxes are inaccessible to the MailPost Agent, especially in strata buildings and behind locked gates or doors.
The Agent is also not permitted to deliver any material into letterboxes with proprietary signs provided by MailPost indicating that they do not want any promotional mail. MailPost will always respect the privacy of such owners and will not deliver any material into such letterboxes. If you would like a Sticker for your mailbox, then just email compliance@mailpost.com.au or call us during business hours on 1300 624 576 and we will post one out to you. Our "No Ads" sticker is shown below.
If the letterbox is full or it is damaged and the material is likely to fall out and litter the streets, MailPost will not deliver into such letterboxes. MailPost does not permit its agents to remove our competitors' material from any letterbox. Also, if the promotional material does not fit into a letterbox the Agent will not "jam" it in.
Our Agents will not insert material into any letterbox if there is a personal risk or perceived threat by doing so. This could be an unleashed dog or an abusive owner. It could also be a group of unsociable persons standing along a street. To avoid confrontation, the Agent will skip the delivery along that section of the street or the entire street, if necessary. Similarly, there will be no delivery of any material made into letterboxes where there is no or difficult access due to road works, street closures, building-works or during extreme weather conditions.
Check out our GPS Tracking Technology
You guys awesome!! been dealing with you guys from the few years. We've distributed 100s of thousands of magnets with you guys and you're always going over and beyond the port of call to ensure my advertising is hitting the letterboxes. They come highly recommended, great company:) Appreciate the work both of Nick in mapping and Angela the Ops manager

Ben Harb


We have recently commenced utilising MailPOST services to print our brochures and distribute them - first and foremost, the quality of our brochures are phenomenal and we have had a prospective client reach out to us due to receiving our brochure (and we have only started our distribution!). 5 stars from DNA!

Discover Nursing Australia


Once we start working with Mailpost we could see there is consistent improvement in our sales. Very professional and the best customer service. Keep up the good work Mailpost. Highly recommended.

Konkan rb


Good response to emails / enquiries. Simple and easy process. Had two calls within 24 hrs of the first drop!

Cassandra Moeller


For any Company wanting a helping Hand, These guys are so Professional and extremely helpful. I'm so impressed by their communication with us the whole time and their excellent mapping/organisation. Keep up the good work guys and we cant wait to keep working along with you.

Katherine Ugarte


Good Company to work with. I have been using service for over 4 years.and never had any issues. Very good service. Very ethical business. why pay top price with Auspost when get same service with mailpost.

robin kirtan


Very very good at what they do for all SMall business...

chivas1961 .


Fantastic service! Quick and efficient and well priced. Good to know my flyers actually got delivered as I have been burnt in the past by other companies. Thank you

Daniel Collins


Very happy with MailPOST. We have used a number of different companies and people in the past to deliver DL cards for our Agency and have found MailPOST to be much more reliable and always happy to help us get emergency jobs out without fuss with an added bonus of GPS knowing our items are being delivered as requested.

Catherine Ashley


Best mail distributor in Sydney! I've tried many distributors and they can't compare. Definitely worth to try, won't disappoint! A very reliable & professional company that do actually deliver into letter boxes. If you want to expand your business I can highly recommend MailPost. Ap- Crust Pizza Merrylands

alpesh patel