MAILPOST PRODUCTS & SERVICES
MAILPOST not only provides cutting edge promotional print and distribution services to local and regional advertisers but also provides the latest online and telephone marketing solutions that compliment print media.
Why do advertisers big and small want to partner with MAILPOST? Because we are the only service provider that guarantees its distribution and provides an online GPS Audited Proof of Delivery for you to check the route walked. Rest assured that the GPS Report you see online has been walked by our Postie.
Our Qualified Consultants can discuss Our Products which include but are not limited to:
GPS Tracked and Audited Distribution as low as 1,000 Homes
Pay Per Lead Advertising – We take the risk and you get the customers
Printing at the best rates in Australia for Leaflets, Brochures, Calenders, Posters, Magazines and Catalogues
Online Artwork Creation with Brand Management for small business with Staff to Franchise Organisations
Website Design and hosting including SEO, PPC and PPV and Social media advertising
SMS / MMS Advertisng and mobile subscription services
Daily Deals hosting and promotion
Super Local Offers Directory advertising
Joint Promotional Services between local advertisers at a fraction of doing it yourself
Artwork and Web Design that is geared to Direct response marketing
Email Marketing services
Addressed Promotional Mail and database management
Coaching Services for Advertising and Marketing
We can also assist you in designing an effective yearly campaign and offer you our too good to be true VIP Pricing Rates for businesses with a consistent and aggressive marketing attitude. These rates are slashed down to the bone and are confidential.
Call us now on 1300 624576 for a free chat or click below for a Quick Quote.
You will be happy you called us.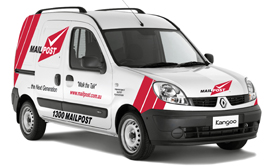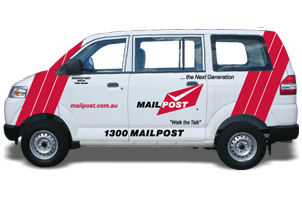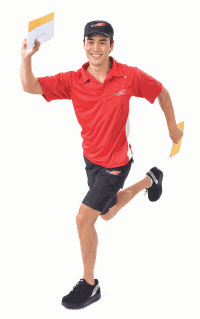 At MAILPOST we
"Walk the Talk" ®
We provide Excellent Value Services with:
Competitive Unaddressed Mail Rates
Confidential VIP Rates available to consistant advertisers
Quality Printing services at "too good to be true" prices
Guaranteed Delivery with transperancy
GPS – Satellite Audit Tracking Technology
Letterbox distribution for flyers, brochures leaflets & pamphlets. Letterbox Drops Sydney, Leaflet Delivery, Flyer Distribution Sydney, Letterbox Distribution, Flyer Drop Sydney, Pamphlet Delivery, Flyer Delivery Sydney. Flyer distribution sydney, pamphlet drops sydney, letterbox print and distribution sydney. Letterbox distribution sydney, letterbox delivery sydney, letterbox drop sydney, homebush, inner west, bankstown, canturbery, st george, letterbox drop beverly hills, letterbox delivery beverly hills, leaflet distribution sydney, leaflet drop beverly hills, letterbox drop sydney,  leaflet delivery st george area, letterbox delivery inner west, homebush, bankstown. brochure distribution sydney, brochure drop inner west, homebush, st george area. Brochure delivery sydney. Leaflet distribution, leaflet delivery, leaflet drop sydney, beverly hills, st george area, inner west, homebush, bankstown, canterbury. Print and distribution sydney, print and distribution inner west, print and distribution bankstown, print and distribution homebush, print and distribution st george area. Gps letterbox drop, gps letterbox delivery, gps letterbox drop sydney, beverly hills, bankstown, homebush, inner west, st george. pamphlet distribution Sydney. pamphlet delivery sydney, pamphlet drop sydney, pamphlet letterbox drop sydney, bankstown, st george, inner west, homebush, canterbury. Print and distribution st george. Print and distribution inner west. Print and distribution inner west, Print and distribution homebush, Print and distribution bankstown, Print and distribution canterbury. Flyer distribution sydney, flyer distribution, bankstown, flyer distribution st george, flyer distribution homebush, flyer distribution inner west. Letterbox drop sydney, letterbox drop beverly hills