MailPOST | Products & Services
At MailPOST we "Walk the Talk"
MAILPOST not only provides cutting edge promotional print and distribution services to local and regional advertisers but also provides the latest online and telephone marketing solutions that compliment print media.
Why do advertisers big and small want to partner with MAILPOST? Because we are the only service provider that guarantees its distribution and provides an online GPS Audited Proof of Delivery for you to check the route walked. Rest assured that the GPS Report you see online has been walked by our Postie.
Our Qualified Consultants can discuss Our Products which include but are not limited to:
GPS Tracked and Audited Distribution as low as 1,000 Homes
Printing at the best rates in Australia for Leaflets, Brochures, Calenders, Posters, Magazines and Catalogues
Online Artwork Creation with Brand Management for small business with Staff to Franchise Organisations
Website Design and hosting including SEO
SMS / MMS Advertisng and mobile subscription services
Daily Deals hosting and promotion
Super Local Offers Directory advertising
Joint Promotional Services between local advertisers at a fraction of doing it yourself
Artwork and Web Design that is geared to Direct response marketing
Addressed Promotional Mail and database management
Coaching Services for Advertising and Marketing
We can also assist you in designing an effective yearly campaign and offer you our too good to be true VIP Pricing Rates for businesses with a consistent and aggressive marketing attitude. These rates are slashed down to the bone and are confidential.
Call us now on 1300 MAIL POST for a free chat or get a quick quote online.
You will be happy you called us.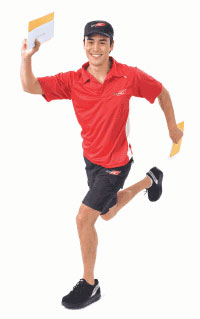 Letterbox distribution for flyers, brochures leaflets & pamphlets. Letterbox Drops Sydney, Leaflet Delivery, Flyer Distribution Sydney, Letterbox Distribution, Flyer Drop Sydney, Pamphlet Delivery, Flyer Delivery Sydney. Flyer distribution sydney, pamphlet drops sydney, letterbox print and distribution sydney. Letterbox distribution sydney, letterbox delivery sydney, letterbox drop sydney, homebush, inner west, bankstown, canturbery, st george, letterbox drop beverly hills, letterbox delivery beverly hills, leaflet distribution sydney, leaflet drop beverly hills, letterbox drop sydney,  leaflet delivery st george area, letterbox delivery inner west, homebush, bankstown. brochure distribution sydney, brochure drop inner west, homebush, st george area. Brochure delivery sydney. Leaflet distribution, leaflet delivery, leaflet drop sydney, beverly hills, st george area, inner west, homebush, bankstown, canterbury. Print and distribution sydney, print and distribution inner west, print and distribution bankstown, print and distribution homebush, print and distribution st george area. Gps letterbox drop, gps letterbox delivery, gps letterbox drop sydney, beverly hills, bankstown, homebush, inner west, st george. pamphlet distribution Sydney. pamphlet delivery sydney, pamphlet drop sydney, pamphlet letterbox drop sydney, bankstown, st george, inner west, homebush, canterbury. Print and distribution st george. Print and distribution inner west. Print and distribution inner west, Print and distribution homebush, Print and distribution bankstown, Print and distribution canterbury. Flyer distribution sydney, flyer distribution, bankstown, flyer distribution st george, flyer distribution homebush, flyer distribution inner west. Letterbox drop sydney, letterbox drop beverly hills
A very reliable & professional company that do actually deliver into letter boxes. If you want to expand your business I can highly recommend MailPost.

Sarah Callan


We are a franchise pizza store. As an experienced operator for many years and have had delivery of menus many times. I have to say that Mail Post have given the best results of any delivery company I have had in the past i can genuinely recommend them to do the correct thing

Rocky Musolino


MailPost collected our advertising magnets from our office and delivered them around our specified area in the Sutherland Shire. They were courteous and professional. We turned to them as we couldn't get our regular distributor to do the job and they obliged with a short turn around time. We would not hesitate to use them again or to refer other businesses to use their services. Highly recommend them and appreciate all their efforts in assisting our business reach our target audience.

Natalia Asplet


Very very good at what they do for all SMall business...

chivas1961 .


Good response to emails / enquiries. Simple and easy process. Had two calls within 24 hrs of the first drop!

Cassandra Moeller


We had an urgent request and they turned our job around so quick and we were so pleased with the outcome! Thank you

Hannah Macklin


Best distribution team in Sydney. Gina's customer service is excellent. She is very friendly, prompt and accurate and nothing is ever too difficult, even on a tight deadline.

Mohit Gupta


We have been using MailPOST for two years now and have found their service to be exceptional! They are extremely obliging when it comes to tight deadlines and always come through. It's very impressive to liaise with a company who do things so effortlessly.

Five Dock


Efficient and reliable. We are very satisfied with the service from MailPost. Many thanks!

Elia Economou


After trying many letterbox distribution companies I'm so glad to have found you guys! Your work is fab! 5 stars from me and I will gladly recommend you to other business owners!

Lynda Karasi