MAILPOST provides cutting edge promotional print and distribution services to local,  regional and corporate advertisers. Our unique delivery model stands out amongst smaller operators and is unmatched by the larger service providers.
MAILPOST launched its services during the Global Financial Crisis in 2008 with over 600 franchised postal contracts in major cities across Australia. This era heralded unprecedented growth for a franchised business. The popularity of the MailPost model caught the attention of not only prospective franchisees but also International Postal providers as an innovative system and a valuable last mile network.
MAILPOST PIONEERED the world's first franchised letterbox delivery system at the walker-level and incorporating the then latest GPS Technology as a method of providing advertisers with guaranteed proof of delivery and transparency. MailPost was ten years ahead of its time and now its launching MailPost Phase II, the next generation business model that is believed to be the evolution of Print, Post and Digital Media in Australia.
MailPost Phase II in 2022 will offer the Australian print media industry an alliance partnership and an even better delivery system that is close to "delivery perfection". Furthermore, Phase II offers business minded people the opportunity to join MailPost without risk and a share in a big market with no investment or risk, we say its "better than a franchise" its De-franchised. 
During the last decade, MAILPOST has matured it business model and systems and has abolished franchise fees. This amounts to a great opportunity for the area operators joining the MailPost business in the next big phase of its Growth. As we employ a trust based technology, monetary investment is no longer a stumbling block to attaining good people to join the guaranteed distribution network.
Ten years ago, in its start-up phase, MailPost encountered challenges with the ACCC regulatory body over its franchise disclosure documentation and franchisee recruitment advertising. A technical story that went wrong, however after a nine-month inquiry into the MailPost business, the matter was settled and MailPost became all the better for it. MAILPOST has matured through the storms and the management has shown resilience to the challenges of a Global Financial Crisis and governance issues. MailPost was and will in future be a major player in the Australian Postal arena with plans to establish the best delivery Network bar none in Australia.
MAILPOST is an all Australian business that was a brave entrant to an already existing and inefficient distribution network that has existed for decades. Many business owners have felt the pain of inefficient and dishonest delivery operators and that is why MailPost exists. When it comes to Letterbox Delivery we offer an unprecedented quality of service.
We know what you want and that is the reason why MailPost satisfies and puts you first, so the relationship is sure to last.
You want every single one of your pamphlets delivered without fail;
You also want transparent Audited Proof of Delivery;
You want rates that are at least 40% Cheaper than Australia Post;
You want to stand out singularly not bundled or shrink-wrapped for maximum exposure.
The MailPost services have evolved during the last decade to adapt to a technologically advancing world. Offline and Online marketing has forged a strong partnership and MailPost has evolved in offering much more than the best in print and distribution services. MailPost now offers website creation, Digital and Social Media Marketing without the upfront costs charged in the industry. For more information on helping you with your Digital Assets check out our digital offerings at MailPost Digital
We welcome you to try our services and experience the difference that only our infrastructure and pioneering spirit can provide your business.
Click here to receive a fast quotation or have a friendly chat with one of our Marketing consultants on 1300 624 576.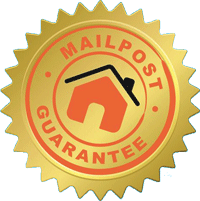 "To enable sustainable growth for our customers business through the BEST VALUE in Digital Media and in Print & Letterbox Distribution, ensuring that each and every targeted household and business receives their promotions without fail, each and every time"
"At MailPost We Walk the Talk"
Letterbox distribution, letterbox delivery, letterbox drops sydney. Flyer delivery, flyer distribution sydney, flyer letterbox drops sydney. Brochure letterbox delivery, brochure letterbox drops, brochure letterbox distribution sydney. Pamphlet letterbox delivery, pamphlet letterbox drops, pamphlet letterbox distribution sydney. Catalogue drops, catalogue letterbox delivery, catalogue distribution. Menu distribution sydney, menu letterbox delivery sydney, menu letterbox drops. Print & Distribution Sydney, print and letterbox drops sydney, print and letterbox delivery sydney. gps letterbox delivery sydney, gps letterbox drops sydney, inner west, st george, fairfield, homebush, bankstown. gps letterbox delivery beverly hills, gps letterbox distribution st george, bankstown, homebush, inner west.