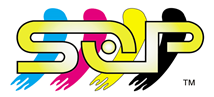 First impressions are critical in business. We're here to make sure yours is a standout success!
Print is one of the key successes of your letterbox distribution campaign, from the thickness of the stock to the quality of the paper and the last finishes of coating. We provide quality printing and competitive prices to match. Get in touch with MailPOST and enquire about our printing services to pair with your letterbox distribution.
Get a quote online for our letterbox distribution services and add print to your quote and one of our team will provide you with an all round quote.
Best mail distributor in Sydney! I've tried many distributors and they can't compare. Definitely worth giving a go, won't disappoint! Michael - The Pizza Maker Petersham

Michael Michaelidis


We have recently commenced utilising MailPOST services to print our brochures and distribute them - first and foremost, the quality of our brochures are phenomenal and we have had a prospective client reach out to us due to receiving our brochure (and we have only started our distribution!). 5 stars from DNA!

Discover Nursing Australia


I've used many mail distribution services, Mailpost has the best service by far, As the owner of Raine & Horne Pymble/Gordon I invest a lot in marketing and I'm always confident Mail post will print and deliver as promised, I highly recommend this company

Wayne Walter


We have had nothing but pleasant dealings with the team at MailPost. They are very approachable and understanding of clients needs. Distribution email updates are always prompt and thorough. Thank you Angela, Gina and the behind the scenes team for the great job you do!

Prd Bkr


A big thank you to the team at MailPOST. We had been dealing with a different company before and the transition onto MailPOST has been a smooth and easy process. A big thank you to our account Manager Alexander. He has been in touch since the beginning and provides a service like no other. A very reliable company that do deliver into letter boxes as we spoke with local clients and also receive accurate GPS reports. I highly recommend anyone looking for a mail distributor to get in touch with the team at MailPOST.

HOME PROPERTY CO


We had an urgent request and they turned our job around so quick and we were so pleased with the outcome! Thank you

Hannah Macklin


Excellent service. I tried a few others before these guys but none of them were up to the same standard. Now I use them regularly.

D J


You guys awesome!! been dealing with you guys from the few years. We've distributed 100s of thousands of magnets with you guys and you're always going over and beyond the port of call to ensure my advertising is hitting the letterboxes. They come highly recommended, great company:) Appreciate the work both of Nick in mapping and Angela the Ops manager

Ben Harb


Good response to emails / enquiries. Simple and easy process. Had two calls within 24 hrs of the first drop!

Cassandra Moeller


A very reliable & professional company that do actually deliver into letter boxes. If you want to expand your business I can highly recommend MailPost.

Sarah Callan