Why Joint Promotions?
To maximise your return on investment by reducing your costs and achieving better retention results with our highly successful and proven solution.
How?

Our Joint Promotions experts will attain other joint promoters to reduce your costs on a single brochure. It's hassle free to you, and an added service that we provide. Tell us how many flyers you need and the type of Joint promoters you want, the area you wish to distribute and the frequency, and allow us to do the rest.
Where?
Joint Promotions can currently penetrate any suburb and region in Sydney with the reliability of MAILPOST distribution.
When?
We offer your organisation a monthly direct mail marketing program.
Joint Promotions offers the following benefits to your organisation:
Complete Project management
Unbeatable value for a complete direct mail marketing campaign. Professional graphic design, full colour print on high quality paper and superior distribution.
Superior distribution with delivery by MAILPOST ensuring high penetration into every possible household.
Extensive reach and exposure on a monthly basis from 5,000 to 1.4 million households in Sydney.
Powerful brand presence with a consistent promotion that increases awareness of your business as an aggressive and competitive force in the market.
Greater retention of your brochure in the home due to a joint campaign with other promoters allowing you to benefit from the 'brand power' of other recognised names.
Premium promotion with a visually appealing brochure on quality gloss paper that delivers your message in full colour into the hands of the householder. Cleverly designed with a DL, A5 or A4 with a Z-fold for immediate exposure and a perfect fit into the letterbox.
Exclusivity means you will lock out your competition with our exclusive advertiser category policy.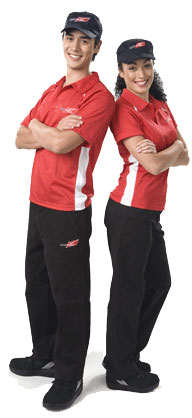 Joint Promotions has been providing direct mail marketing solutions to commercial interests since 1997.
Our mission is to provide the best value possible for a complete direct mail marketing promotion that significantly reduces costs for our customers and improves their results.
We place a high value on our customers needs. Our expert team will work with you to develop a promotional campaign that will deliver your message with unprecedented success on a consistent basis!