Unaddressed Mail
Unaddressed Mail is a powerful way to brand your business
Save up to 40% on Unaddressed Mail Rates
MailPost has a professional network of Postie operators ready to deliver your next unaddressed mail piece.
Do you want a low cost method to target your local market ? If yes then Unaddressed Mail delivered through MailPost may be for you !
MailPost delivers unaddressed leaflets, brochures, catalogues, magazines etc to all letterboxes in an area, at very low rates compared to addressed mail. With our proprietary GPS Tracking and Audit system, you may rest assured that your promotion is sure to get delivered.
Furthermore, MailPost provides piece of mind by giving you online access to the delivery route walked by our Posties. Rest assured that what you see online is what has been walked and delivered.
We have been assisting business with unaddressed mail and local marketing for over a decade and our professional support and innovative ideas will only enhance your results. Speak to one of our qualified consultants and see for yourself.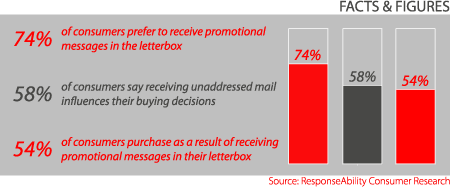 Fast Turnaround
As a one stop shop, MailPost can have your unaddressed mail promotion designed, printed and delivered in as fast as two weeks.

Innovative Ideas
With qualified members of the MailPost Network, we can assist you in designing your next promotion to achieve the highest return on investment.

Advanced Technology
Our GPS tracking and Auditing Systems are unmatched in the delivery industry. Rest assured that your proof of delivery will give you peace of mind.

Clear Communication
At MailPost we leave nothing to chance. Our clear communication will always keep you posted on your campaign. We believe that intention means nothing, results is everything.
Don't Be Shy. Get In Touch.
If you are interested in working together, send us an inquiry and we will get back to you pronto!
Contact Us